Federal & State Legislative Advocacy
North Dakota State Representation
North Dakota Assembly home page
Legislators by district (including photos)
The House and Senate are in session for only 80 days in odd-numbered years.
Governor Doug Burgum signed legislation with new state legislative maps as of November 20, 2021, for 47 legislative districts.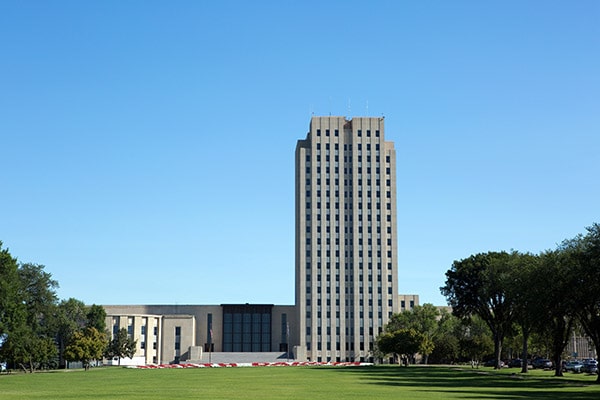 The North Dakota Legislative Assembly is the North Dakota state legislature, in the Bismarck state capitol building. The Legislative Assembly consists of two bodies, the North Dakota House of Representatives and the North Dakota State Senate. Our representatives and Senators are assisted in daily activities by a legislative council.
Federal Representation for North Dakota
US House of Representatives:
Kelly Armstrong (R)
US Senate:
Kevin Cramer (R), John Hoeven (R)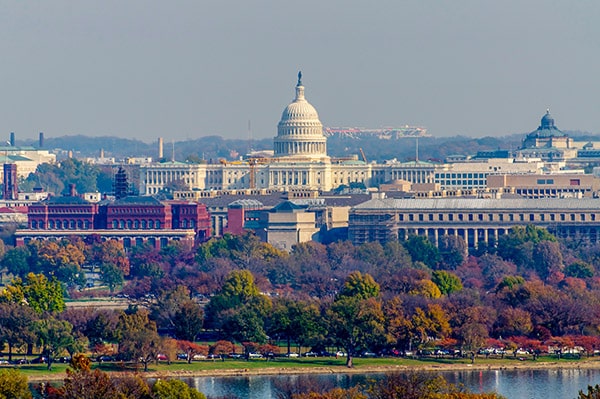 Current issues of ACR active involvement
Iodinated Contrast Scarcity
Earlier this year, a global shortage of iodinated contrast media impacted facilities using Visipaque and Omnipaque, specifically purchased through a single multinational company. The single supplier for many US facilities is in Shanghai, which was affected by COVID lockdowns. The facility operations have resumed, but the supply remains significantly diminished.
ACR's recommendations for rationing existing supplies:
Utilize alternative studies to answer the clinical question such as non-contrast CT, MR with or without gadolinium-based contrast media, ultrasound with or without ultrasound contrast agents,
nuclear medicine, or PET/CT, when feasible. Please refer to the ACR Appropriateness Criteria® guidelines for indicated alternative studies as needed. (Scroll down to AC Portal and use the "Explore by scenario" icon.)
Look for alternative versions of contrast agents, which may be marketed under a different brand name or intended clinical use. (Note: US market availability may differ from global availability.)
Source contrast from other vendors, if able, and consider having at least two vendor products on formulary
If you currently have access to higher volume single-use vials, contact your institutional pharmacy to determine if it is possible to repackage vials in smaller aliquots to reduce waste (institution level).
Minimize individual doses administered to reduce waste. Some options include:

Weight-based dosing for CT in available aliquots/vial sizes to avoid waste
Reducing dose in conjunction with low kVp protocols that improve contrast conspicuity
Reducing dose and acquire studies with dual-energy protocols (where available) that improve contrast conspicuity

Reserve higher concentration (mg iodine / ml) agents for angiographic studies and multiphase studies, which require optimal vascular visualization.
Use alternatives to nonionic contrast for oral, rectal, genitourinary administration (examples: iothalamate meglumine or diatrizoate). Consider barium-based products for oral opacification in CT and PET/CT, as well as alternative iodine-based agents (ionics). (Please refer to the ACR Contrast Manual APPENDIX A: Contrast Media Specifications Table for oral contrast agents).
Work with other departments, such as Urology, Radiation Oncology, Pain Management, Gastroenterology, Vascular Surgery and Cardiology, which utilize iodinated contrast to prioritize limited supply usage.
ACR continues to encourage stewarship of contrast. The ACR also encouraged FDA assistance with several measures to relieve the shortage. This included temporary approval for Bracco's Iomperol and allowing US facilities to purchase Bayer's foreign labeled contrast media. ACR also worked with RBMA to allow more flexibility in prior authorization from payers.
The Medicare Access to Radiology Care Act (MARCA — H.R. 3657 /S. 2641 ).
MARCA was Introduced by US Representative Mike Boyle (D-PA). If passed by Congress, this law would allow CMS to reimburse work performed by Registered Radiologist Assistants (RRAs), under the supervision of Radiologists. This bill is not without controversy amongst Radiologists in the ACR. The ACR currently takes a neutral stance. Currently, this has minimal congressional support, the ACR has not met with congress, RADPAC has not held or attended fundraisers, and there are few congressional cosponsors.
"Surprise" Billing and "No Surprises" Act Implementation
No Surprises Billing Act interim final rule, enacted on December 28, 2021 as part of the Consolidated Appropriations Act (CAA) of 2021. This was intended to protect patients from unanticipated out of network bills, but instead protects insurance companies from bills received for provided emergent care. North Dakota operates under collaborative agreement, has a ND External Review Process for Adverse Determinations and dispute resolution at the Federal level.
How Does North Dakota ACR participate in Advocacy?
The North Dakota ACR has been considered dormant for many years. We now have a Councilor, Alternate Councilor and YPAC representative Councilor. If you have a specific issue you would like addressed. consider contacting them through our website.
How can I become involved in advocacy?
If you have specific concerns, let's work together to achieve greater results.
Bills Currently in Draft Status
When you join both ACR and NDMA, we gather strength in numbers. Testimony is more compelling when we say " we represent this percentage of the physicians or Radiologists in the state." Testimony from physicians in the state can be very persuasive for the legislators. If you want a voice and a seat at the table when decisions are made, your membership is a key component of having a say.
Leading this effort is Dr. Martin-Macintosh. Please contact her with suggestions and ideas.
State Issues and Bill Tracking
North Dakota Health Care Statistics: